If you would like to get involved fill out the below forms or email
2011 Thanksgiving Donors
Platinum Sponsers
Manor East

201 Jerusalem Ave
Massapequa, NY 11758

NyOnlineRealty.Com
5020 Sunrise Hwy
Massapequa Park, NY 11762
Gold Sponsers
Magical Production
www.clowns4kids.com
2010 Thanksgiving Donors
Silver Sponsers

Donate Now!!!


Bronze Sponsers

Classy Catering Creations
Danbury, CT 06811

Campbells Bakery
794 Suffolk Avenue
Brentwood, NY 11717

Sals Place
1495 Hicksville Road
N. Massapequa, NY 11758

Mario's Pizza & Restaurant
655 Broadway
Massapequa, NY 11758

Bar Boy
250 Merritts Rd
Farmingdale, NY 11735

Krisch's Restaurant & Ice Cream Parlour
11 Central Avenue
Massapequa, NY 11758

Target
Hempstead Trnpk
Levittown, NY 11756

Preferred Events
2143 Boundary Avenue
Farmingdale, NY 11735

Bayview Florist & Montage
4736 Sunrise Highway
Massapequa Park, NY 11762

Bentley Long Island
115 South Service Road
Jericho, NY 11753

PC Richard & Son
2999 Hempstead Turnpike
Levittown, NY 11756

Adoption Specialist

Pequa Wine Factory
5163 Merrick Road
Massapequa Park, NY 11762

Assembly
Magical Production
www.clowns4kids.com
2008 Thanksgiving
Stuart Thomas Manor
2143 Boundary Avenue
Farmingdale, NY 11735

NyOnlineRealty.Com
5020 Sunrise Hwy
Massapequa Park, NY 11762

Pequa Wine Factory
5163 Merrick Road
Massapequa Park, NY 1176

Target Levittown
Target Farmingdale
Target Copaigue

Big Daddys
1 Park Lane
Suite A
Massapequa, NY 11758

Krisch's Restaurant & Ice Cream Parlour
11 Central Avenue
Massapequa, NY 11758

Sals Place
1495 Hicksville Road
Massapequa, NY 11758

Magical Production
www.clowns4kids.com

Long Island Yellow Cab
100 New South Road
Hicksville, NY 11801

IHOP
4870 Sunrise hwy
Massapequa, NY 11758

My Little Cupcake
47-7 Boundary Avenue
Farmingdale, NY 11735

Waldbaum's
702 Hicksville Road
Massapequa, NY 11758

Cardinali Bakery
745 Sunrise Hwy
W. Babylon, NY 11704

Bar Boy
250 Merritts Road
Farmingdale, NY 11735
2007 Thanksgiving
NyOnlineRealty.Com
5020 Sunrise Hwy
Massapequa Park, NY 11762

Stuart Thomas Manor
2143 Boundary Avenue
Farmingdale, NY 1173

Phil's Pizza
820 Hicksville Road,

Waldbaums
702 Hicksville Road,
Massapequa, NY 11758

1888-lets-jump
1270 Broad Hollow Road
Farmingdale, NY 11735

Preferred Events
2143 Broundary Avenue
Farmingdale, NY 11735

Bayview Florist & Montage
4736 Sunrise hwy
Massapequa Park, NY 11762

Target
Levittown
Farmingdale
Copaigue

Cardinali's Bakery
745 Sunrise hwy
W. Babylon NY 11704

IHOP
4870 Sunrise Hwy
Massapequa Park, NY 11762

Krisch's Restaurant
11 Central Avenue
Massapequa, NY 11758

Long Island Yellow Cab
100 New South Road
Hicksville, NY 11801

Bar Boy
250 Merritts Road
Farmingdale, NY 11735

Big Daddys
1 Park Lane
Suite A
Massapequa, NY 11758

My Little Cupcake
47-7 Boundary Avenue
Farmingdale, NY 11735

Pequa Wine
5163 Merrick Road
Massapequa Park, NY 11762

Sals Place
1495 Hicksville Road
Massapequa, NY 11758

2006 Thanksgiving

NyOnlineRealty.Com
5020 Sunrise Hwy
Massapequa Park, NY 11762

Stuart Thomas Manor
2143 Boundary Avenue
Farmingdale, NY 1173

Bestever Bakery
17 Broadway
Massapequa, NY 11758

Bella Pastry
4644 Merrick Road
Massapequa, NY 11758

Villabella Bakery
1042 Little East Neck Road
W. Babylon, NY 11704

Sals Place
1495 Hicksville Road
Massapequa, NY 11758

Big Daddy's
1 Park Lane
Suite A
Massapequa, NY 11758

Cardinali Bakery
745 Sunrise Hwy
W. Babylon, NY 11704

Pastry House
94 Kean Street
W. Babylon, NY 11704

2005 Thanksgiving

NyOnlineRealty.Com
5020 Sunrise Hwy
Massapequa Park, NY 11762

Stuart Thomas Manor
2143 Boundary Avenue
Farmingdale, NY 1173

Comfort ride taxi
PO Box 139
Mount Sinai, NY 11766

Island wide taxi

Magician Mind Reader

3893 Sally Ln
Oceanside, NY 11572

Welcome to the Destiny Foundation! We have a mission to help people in need. Please feel free to check out our site and learn more about what we do.
The Destiny Foundation Presents

A 7th ANNUAL CHARITY EVENT
November 24th, 2011
10:00 AM till the last person eats!
"Thanksgiving Dinner"
This year's Thanksgiving event will be held at the Manor East
located at 201 Jerusalem Avenue, Massapequa, NY 11758, Phone 516-799-0666

Come join us for Dinner and Entertainment for FREE!!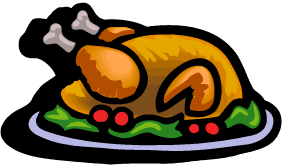 There will be...
· Full Catered Thanksgiving Dinner and Delicious Desserts
· DJ and MC for Dancing and Entertainment
· Magician for the Kids
· Clown and Balloons
· Bouncers for the Kids to Jump In
· Free Raffle with Fantastic Giveaways
· And so much more!!!

Transportation will be provided to and from the hall if needed.
Reserve your seats today!!

Call Mark Arenella at 516-779-5291 or Tom Sirianni at 516-314-1343
You also can call our Office at 516-798-3000 or fax your information and the number of people who will be attending to 516.798.8300
If you or your organization has people in need that would like to attend the event you can sign up on our homepage by clicking on Attend Event (RSVP) or clicking here. We look foward to helping any organization or person that needs a place to go for Thanksgiving.
This year we will have our Thanksgiving feast at The Manor East from 10:00am till the last person eats November the 24th
The Manor East Is located at:

201 Jerusalem Avenue,
Massapequa, NY 11758
If you would like to donate something such as food or any other household goods for the event, you can drop it off at the Manor East. Please call 516-799-0666 for more information.  
Facebook us destiny foundation!